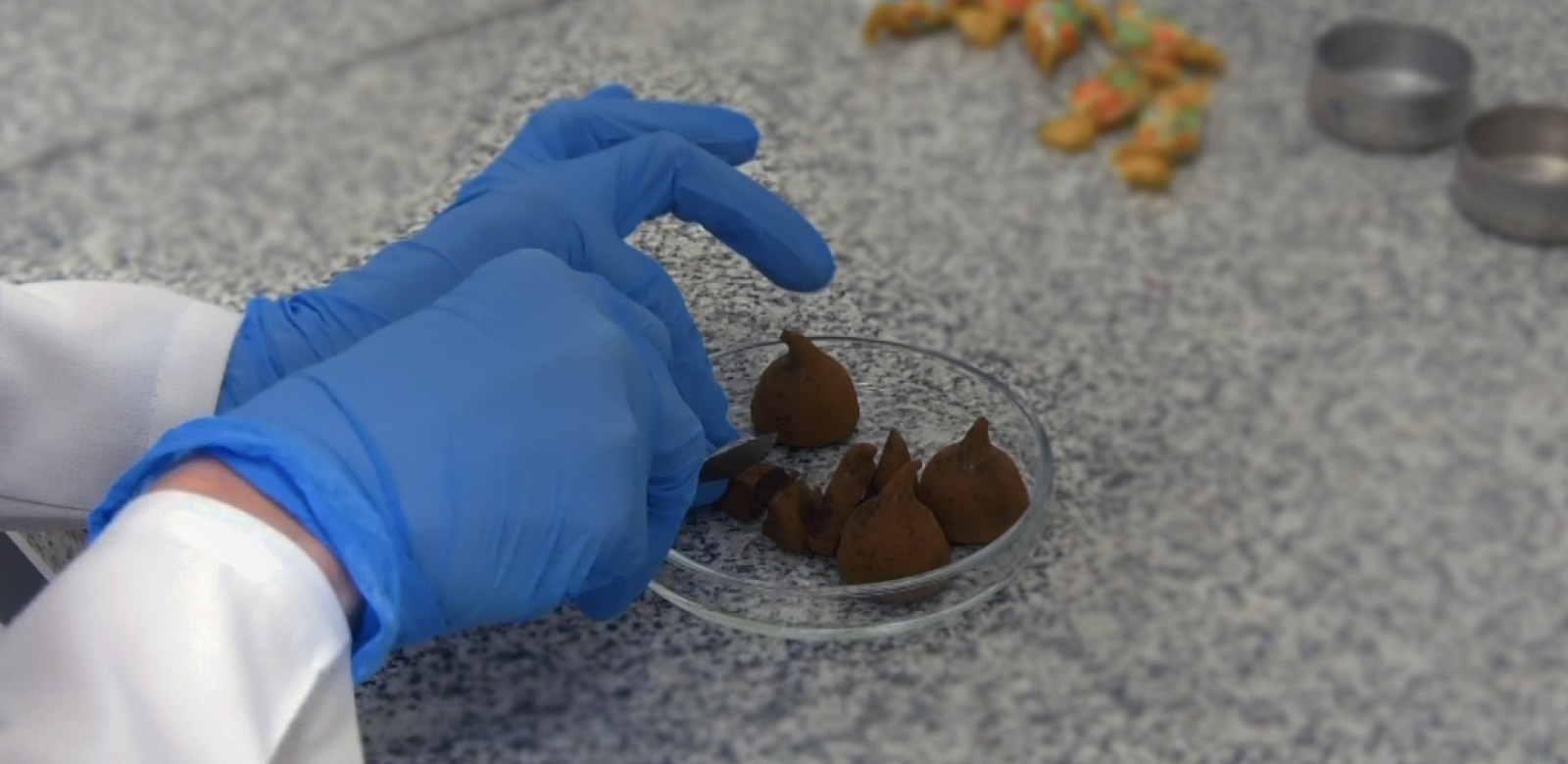 R&D objectives
The synergy of our development engineers' intellectual potential and our production capabilities is focused on regularly launching new products, developing innovative recipes, and designing attractive packaging.
Development of recipes and specifications
At least 1 product is launched every week
Economic efficiency
Development and introduction of economically viable production processes
Development of launch plans
and ramp-up of enterprises to the target capacity
Approval of new suppliers
of raw and other materials to be used in production
Development of packaging materials
caring about human health and protecting the planet
Research & Development activities
Strong R&D capabilities are important for sustained strategic development of in-house production facilities and the Company as a whole. R&D activities are carried out in the following areas:
Development of new products based on unique recipes
Optimization of recipes and packaging materials
Approval of suppliers and raw and other materials
Technological support of outsourcing
Before the product appears on the shelves, a lot of work has to be done by our development specialists – from the initial idea to introduction of the technological process on the production lines.

Yuri Keyn

Head Manager for Development of In-House Production Technologies
Sustainability
Product quality and safety have always been a priority for all in-house production facilities. In 2020, our R&D focused on caring about the health of the humankind and protecting our planet. With regard to packaging, this trend has led to active introduction of sustainable solutions at our in-house production facilities
share of paper and cardboard packaging certified by the FSC
fewer packaging materials consumed due to optimization of individual packaging parameters – reduced thickness of material, smaller dimensions, and use of mono-laminates
technology for transition to using recycled materials – shrink wrap for multi-unit packaging
share of recyclable individual packaging
potentially toxic polystyrene (PS) with PET for individual packaging
R&D by numbers
specifications developed and updated
area of the Innovation Centre of R&D laboratories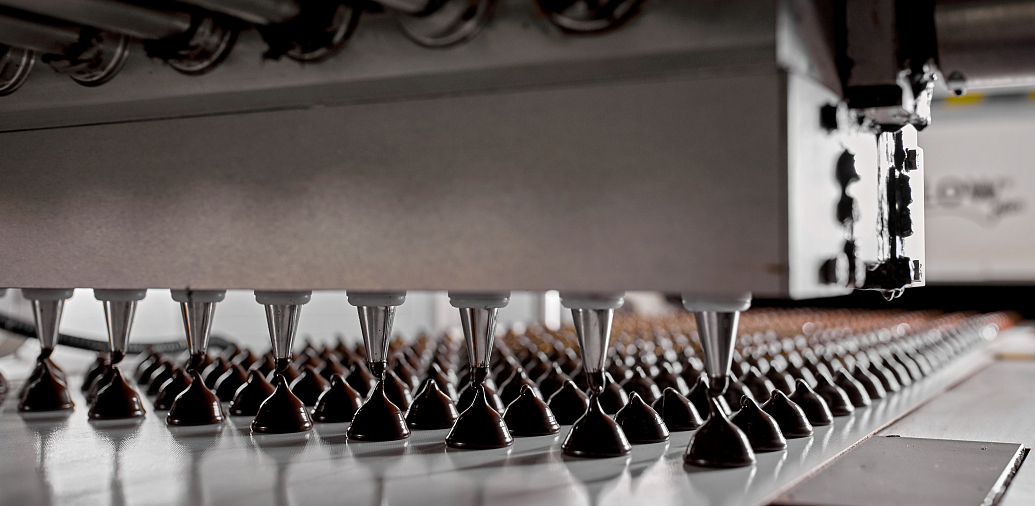 Automatic dosing of raw materials
Centralized supply and dosing of raw materials is done automatically without any human involvement, which allows following the recipes precisely.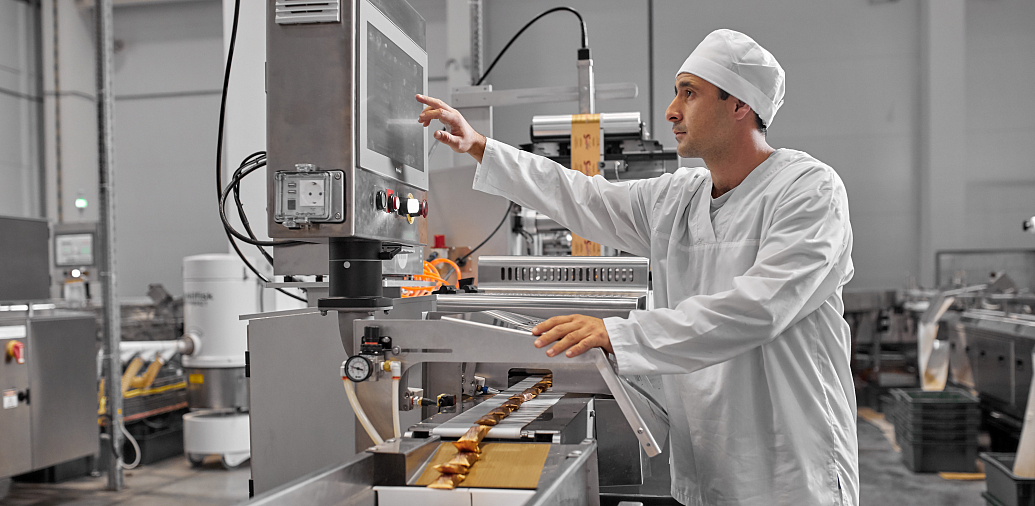 Use of Cold Seal in packaging materials
High-speed packaging lines installed at LLC Konditer Kubani, which make over 1,000 packages per minute, use custom-made packaging film with Cold Seal adhesive. The technology ensures delicate and quick packaging of products using a film reel by means of pressure applied without heating the seam, which reduces the time required by 50% to 100%. Such packaging is also more convenient for the end consumer.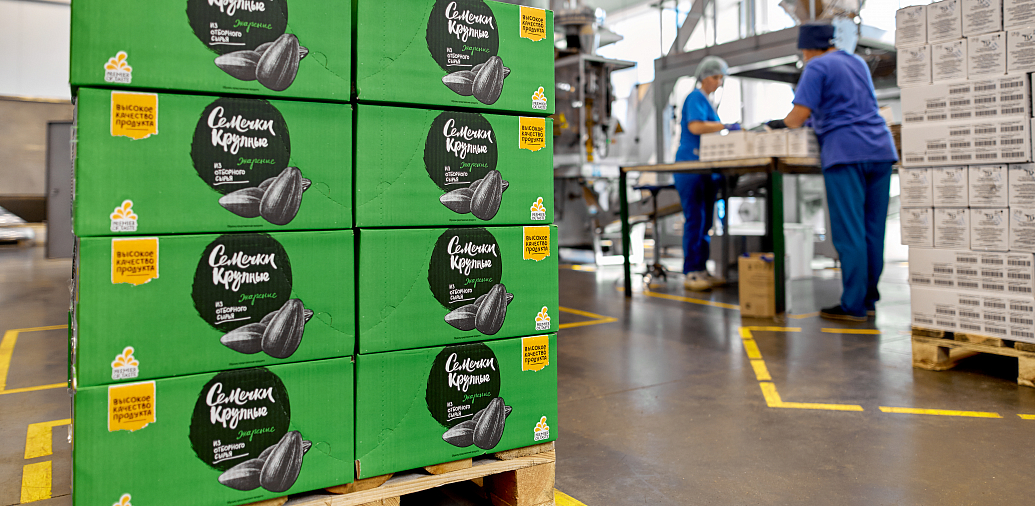 Use of anti-slip sheets for stabilizing assembled lots
When stowing the end products on pallets, anti-slip sheets are used to stabilize the loaded goods. An anti-slip sheet secures each layer of cartons from the inside and prevents the stack from shifting on the pallet. This allows ensuring pallet stability, significantly increasing the height of the palletized lot, and, in many cases, either not using the stretch film at all or at least the amount of film used.